2022 is the year we want to see the community regularly playing the game we love at in-person events. For the last 2 years the pandemic has made this incredibly hard, but as the world opens up we've already seen in-person events make a comeback, and we want more!
Therefore we're beyond excited to announce The ARH Renewed Prime Championship season for 2022!
Prizes:
Participation
Participants will receive this Baze Malbus / Chirrut Îmwe (double sided) participation promotion card from our latest set Unlikely Heroes. Artwork by the amazingly talented Pistachios!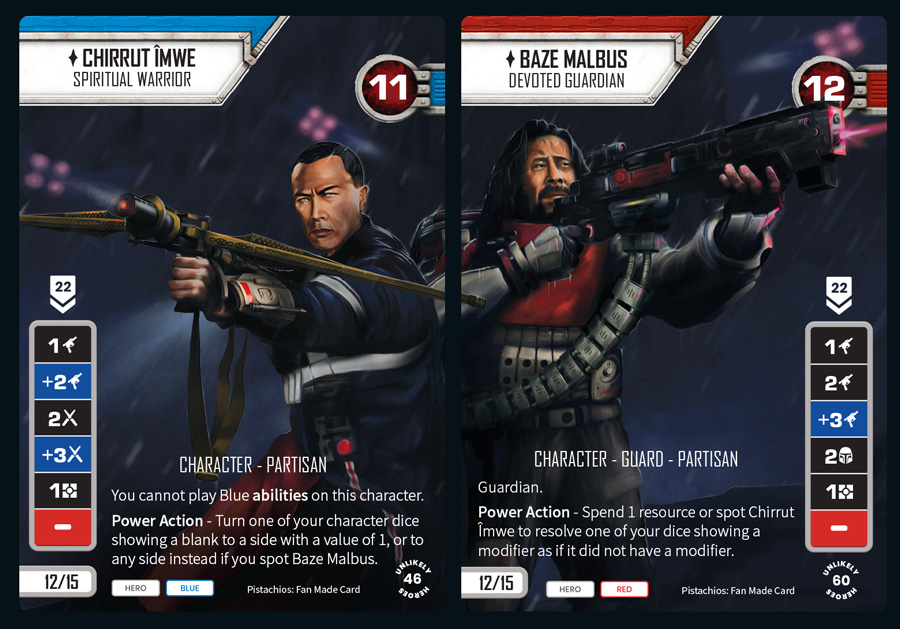 Top 4
Make the Top 4 and you'll earn yourself a pair of these oh-so-shiny foil Baze Malbus and Chirrut Îmwe promos.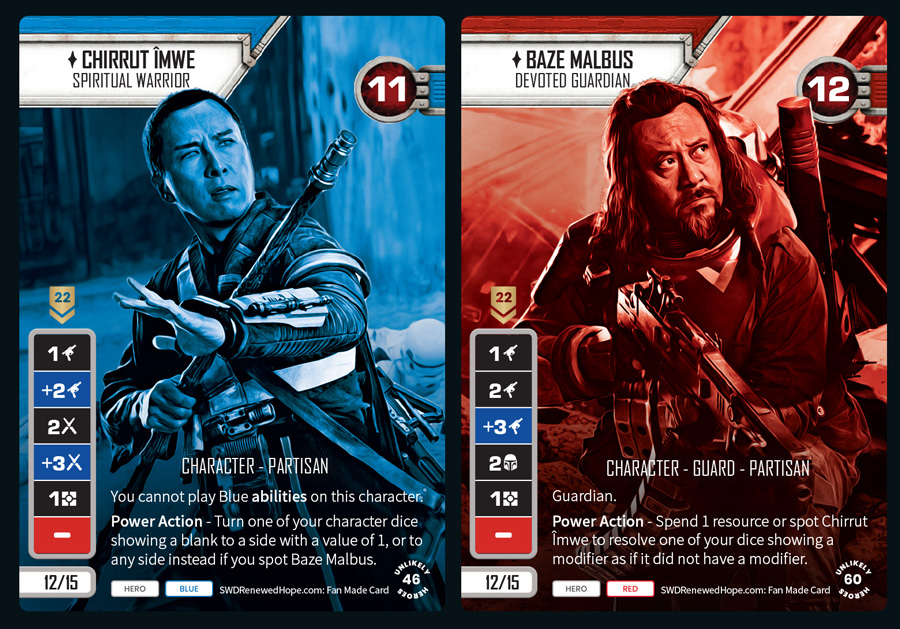 Winner
Take down the competition and you'll go home with this pair of Spot Gloss Baze Malbus and Chirrut Îmwe plastic promo cards, and the glory!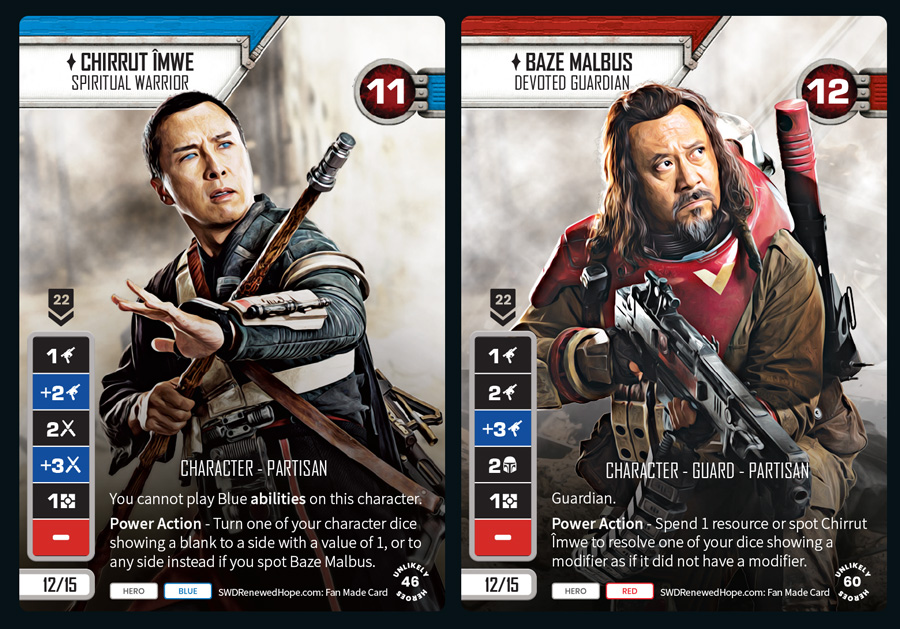 Running a Renewed Prime Event
Applications to host an ARH Renewed Prime are now open and you can apply here.
The number of places available to run a Renewed Prime are limited, if approved you'll be able to purchase a prize kit from a third party retailer.
Each prize kit supports up to 16-players with the option to purchase more participation cards if you're expecting a higher turn out. Also included in the kit are extra copies of the Top 4 foil cards, and Winners Spot Glosses for the Tournament Organiser, call it a thank you from ARH for running and organising the event!

Your Renewed Prime event can take place until November 30th 2022, using the ARH Standard format on the latest Holocron.
Please allow a minimum of 4 weeks for US based applicants, or 6 weeks for non-US applicants from when you apply to your proposed event date. This allows time for the application process and shipping the prize kits.
Renewed Primes are considered to be Premium events. ARH issues the guidance that proxies for FFG cards and dice should not be accepted. ARH cards should be printed on card, or paper slipped in front of another card. All cards should be sleeved in opaque sleeves so that the back the cards are indistinguishable from each other. ARH dice should be stickered or printed directly on the dice to a good standard as to eliminate any board state confusion.
Apply to host an ARH Renewed Prime 2022!
Where to play a Renewed Prime Event
Once confirmed we'll list the Renewed Prime events on our ARH Verified Events page. Expect announcements from us as we add events to the list.
We can't wait to see the community rolling dice again in this upcoming 2022 season of the ARH Renewed Prime Championships!
Support ARH On Patreon
ARH is a completely volunteer, non-profit organization with a single goal: To provide the best possible experience for the continuation of Star Wars: Destiny. If you enjoy our content, please consider supporting us on either Patreon or PayPal.
100% of your contributions will be used for prize support and direct costs to run ARH. We appreciate your support, and may the Force be with you!