In Person Play Is Back!
On January 22, 2022, St. Louis (STL) local Norman hosted the ARH standard "I Will Make It Legal" Regional. The event saw 24 players from across the US meet up to battle it out in 5 rounds of swiss with a cut to top 8.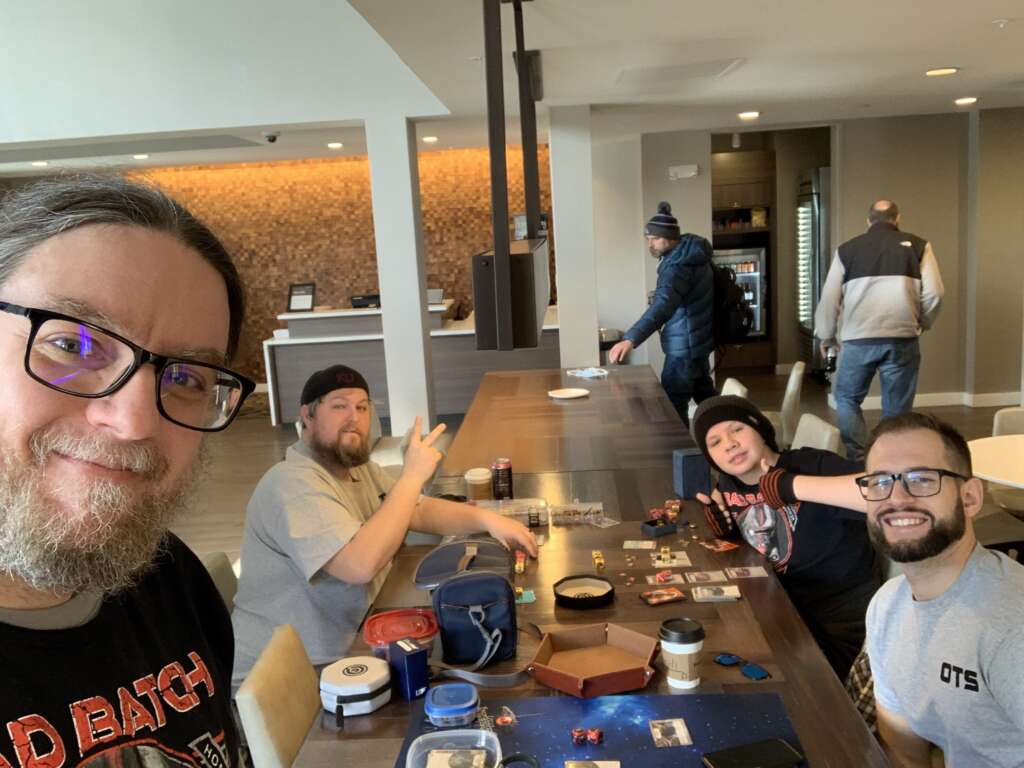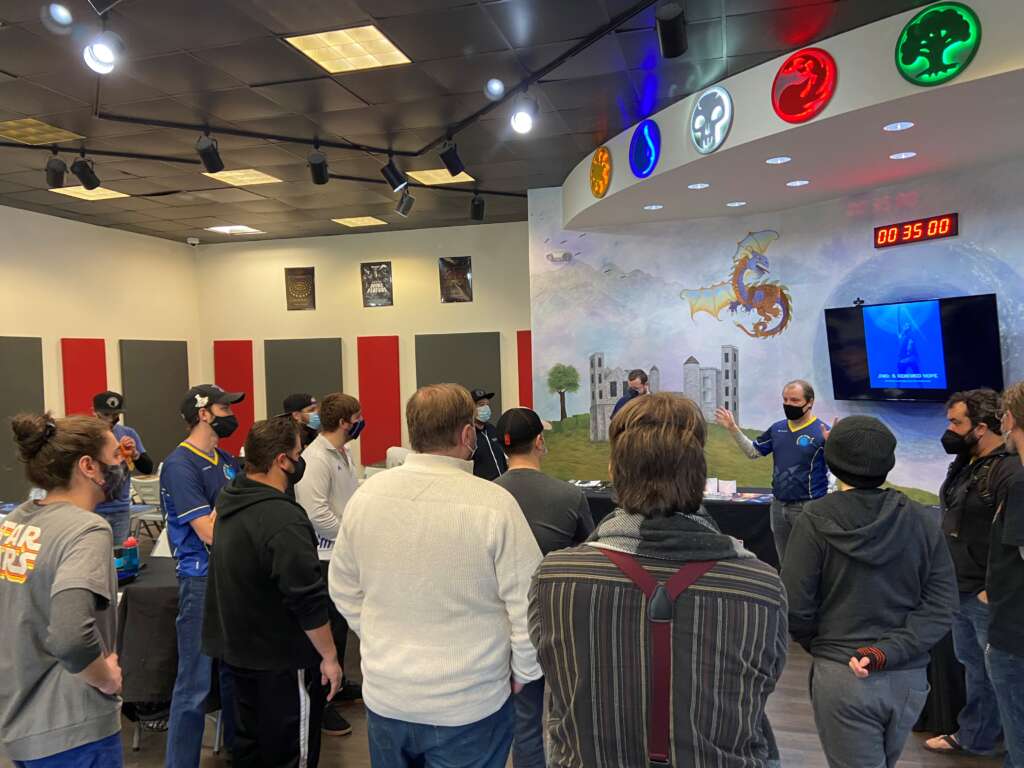 A Word From Norman
We reached out to Norman and he had the following to say about the event:
"Having the first ARH Regional in St. Louis was an awesome experience for everyone. The insanity of the past two years has made us all fatigued, but events like this remind us that life isn't over, and there's so much we can look forward to. I'm excited for what the future holds for ARH and all my friends therein. I hope this inspires others to continue building their local communities and participate in this worldwide project of creating a great game!"
The Players
Many thanks to all 24 players either local to STL or those who traveled from out of town to attend the event.
| | |
| --- | --- |
| MalaciousMawloc | majobasil |
| NickTheBug | royalsabk |
| Beaconfire | Michael Wagner |
| TurkeyClubSamich | DARTH_CLUNY |
| Vontz | Trey Quinlan |
| Norman | Mikey Wagner |
| Elrathion | ThatWookieSmell |
| Levi Welden | JeffJeff |
| Oeklampadius | Dylan |
| Polyfly | Midrim Gun Runner |
| Lanza | Elliot |
| Josh | Landon Quinlan |
Click HERE to view swiss round results in TTT.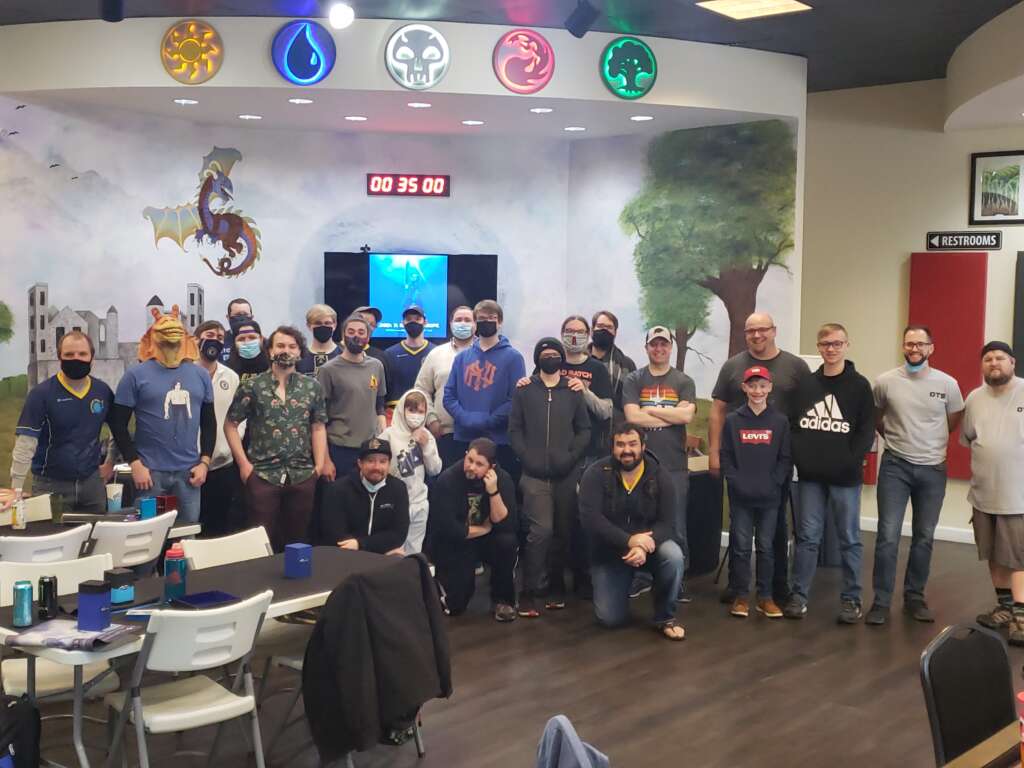 The Space
Miniature Market in STL graciously agreed to host the event. Many thanks to them and their very accommodating staff.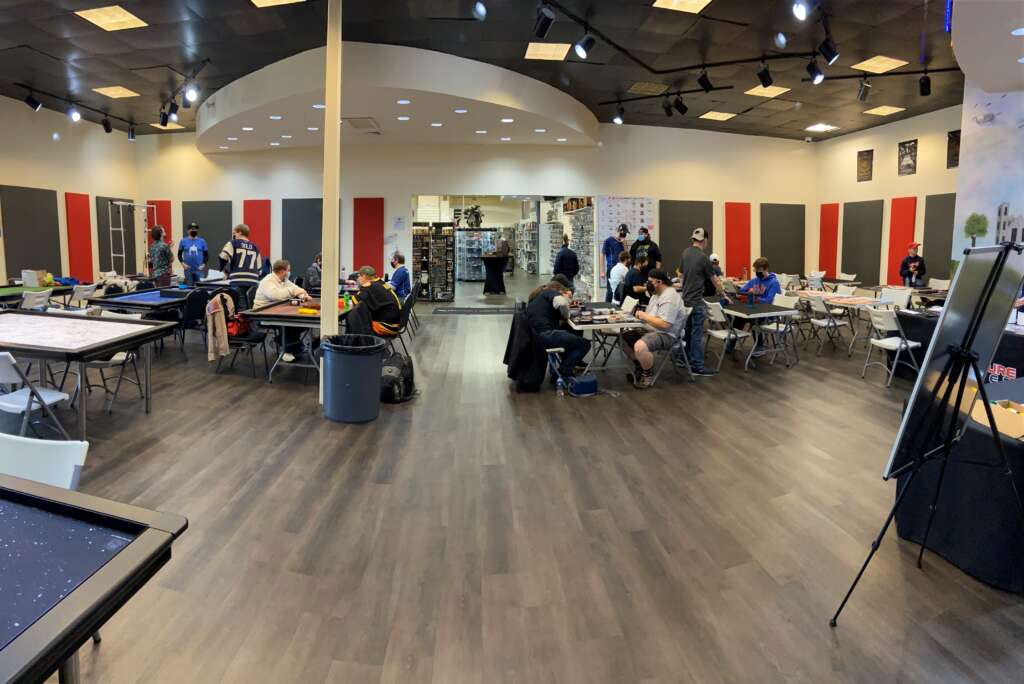 The Tournament
Enjoy these action shots from the tournament!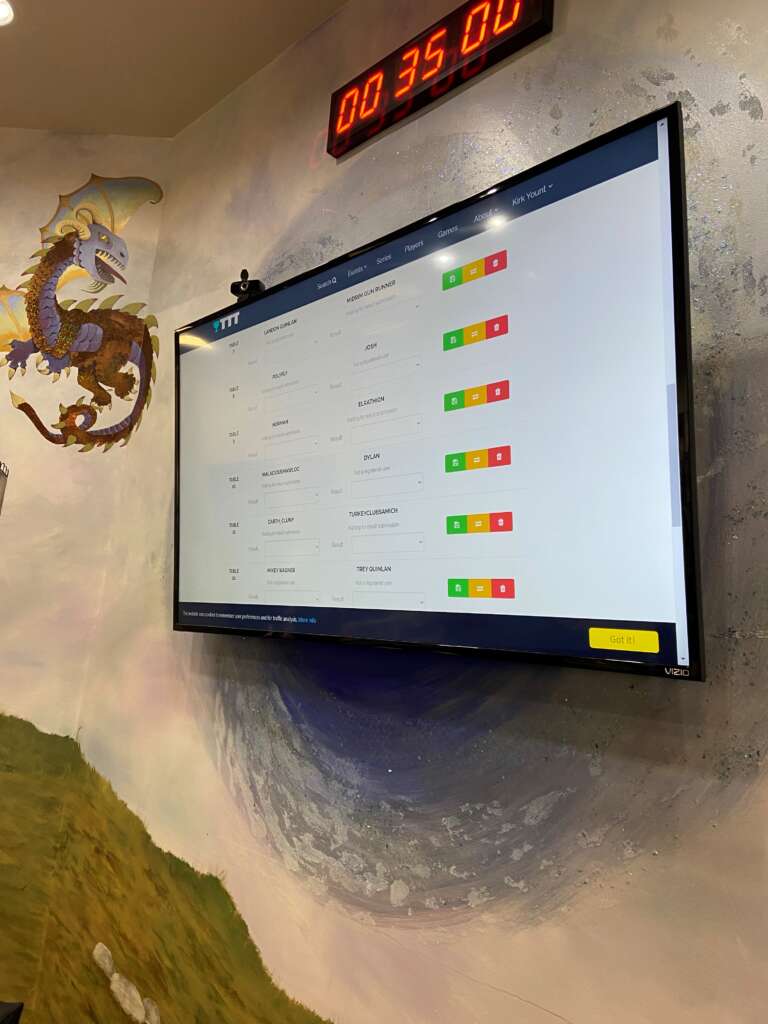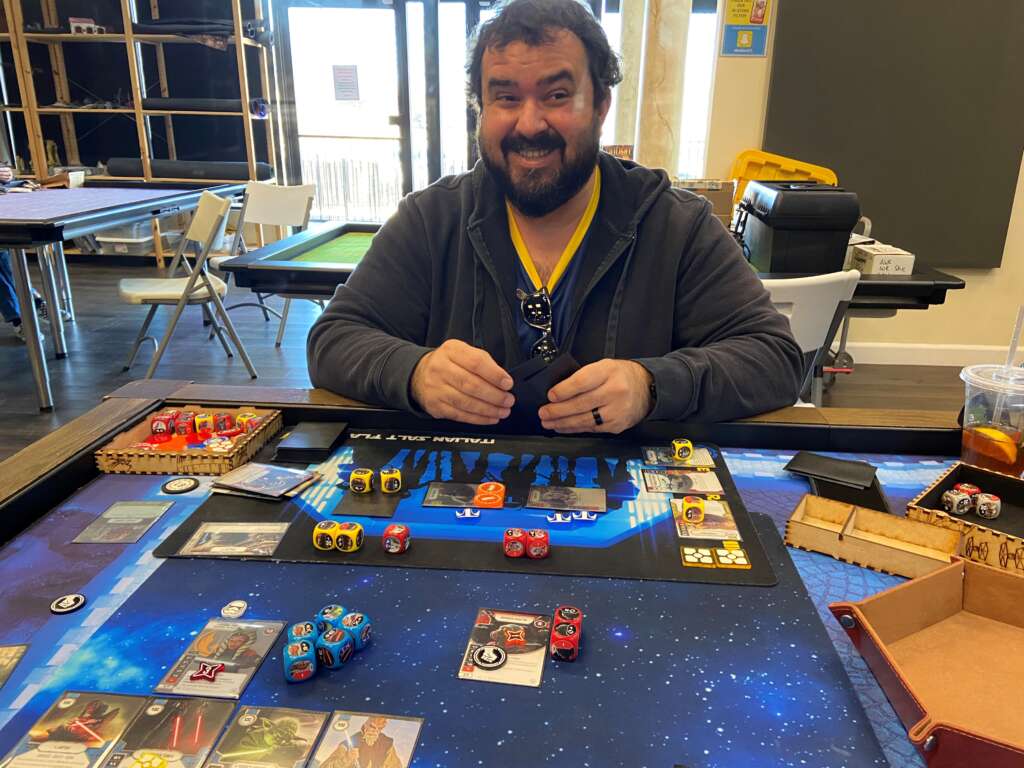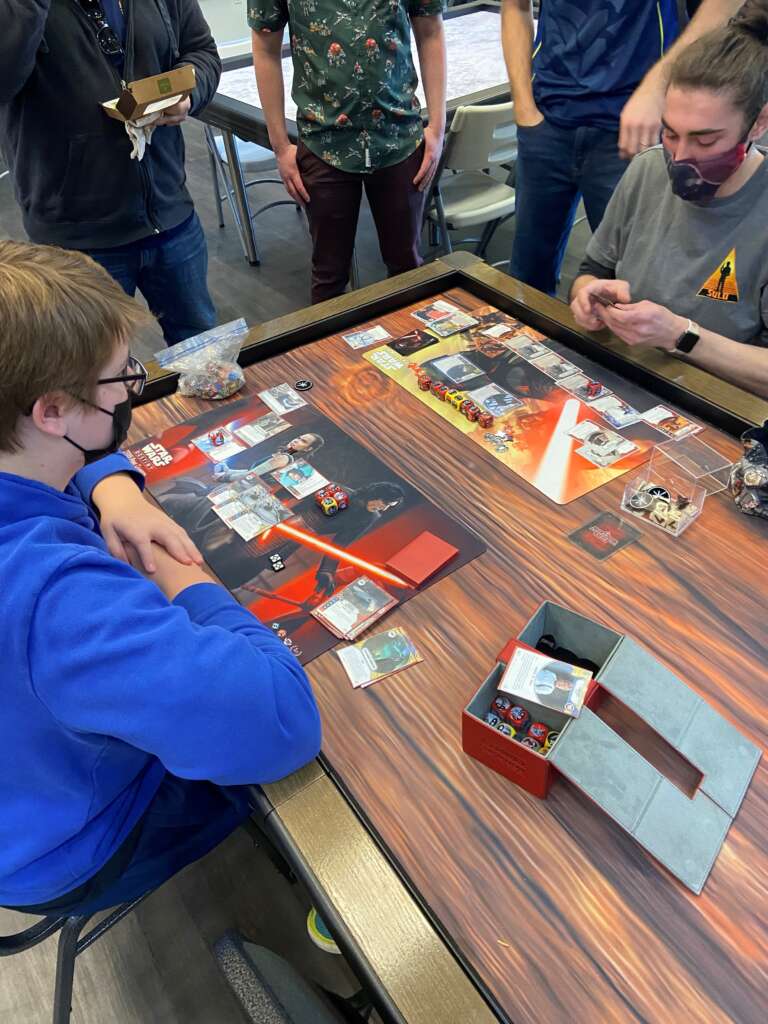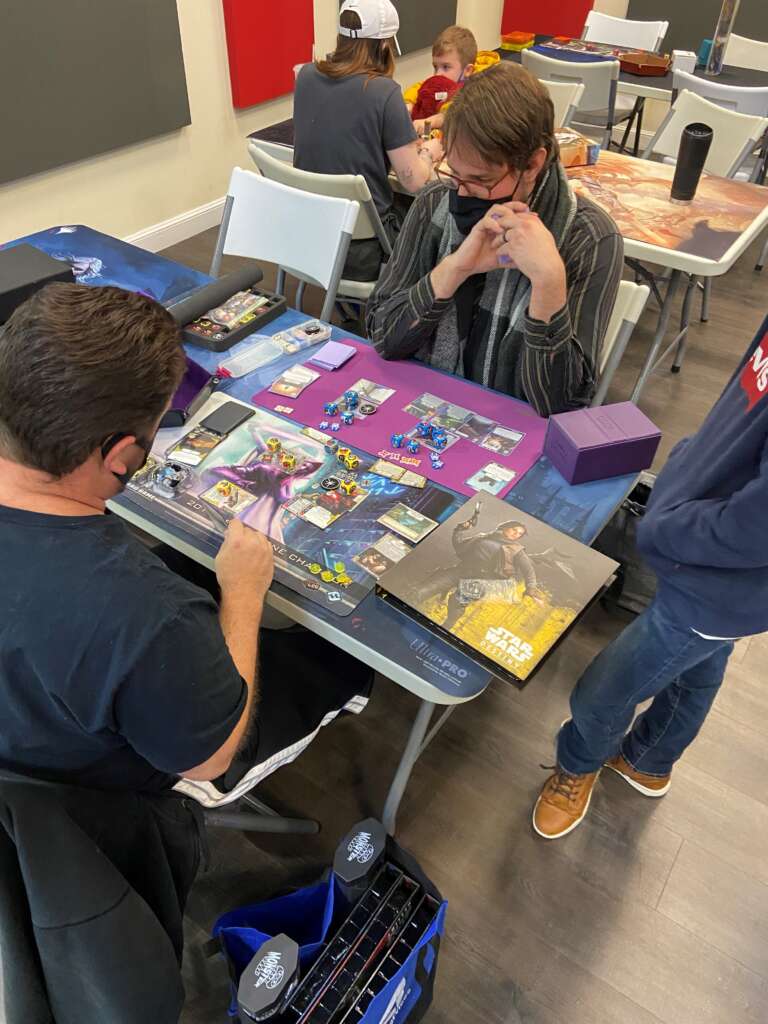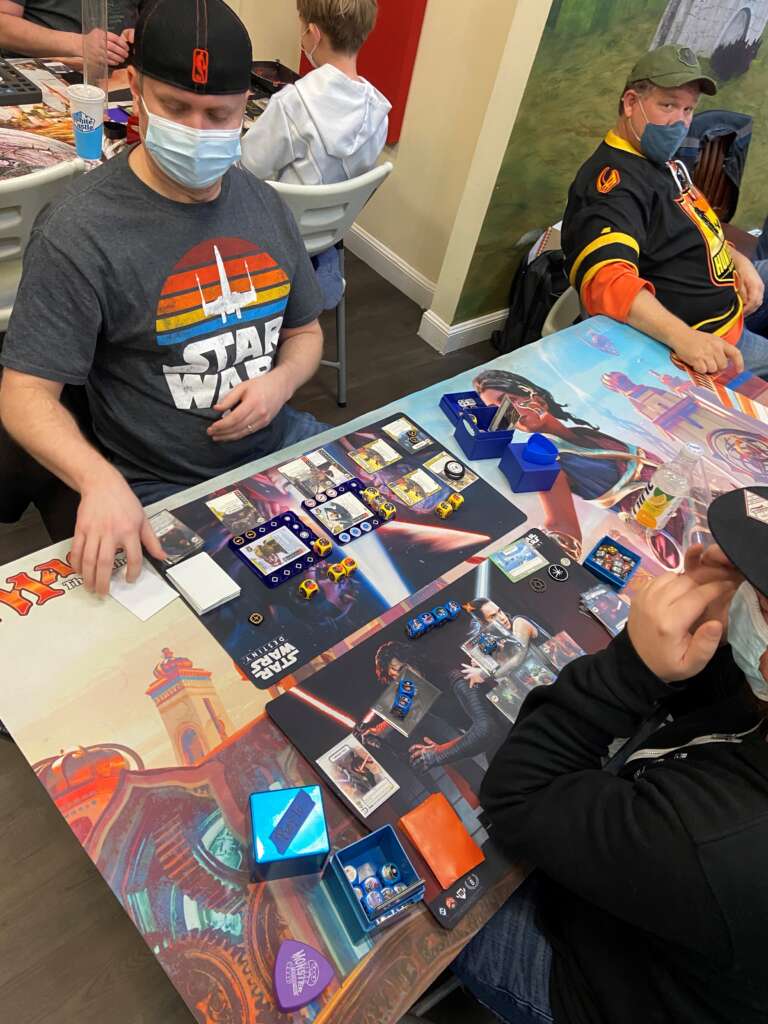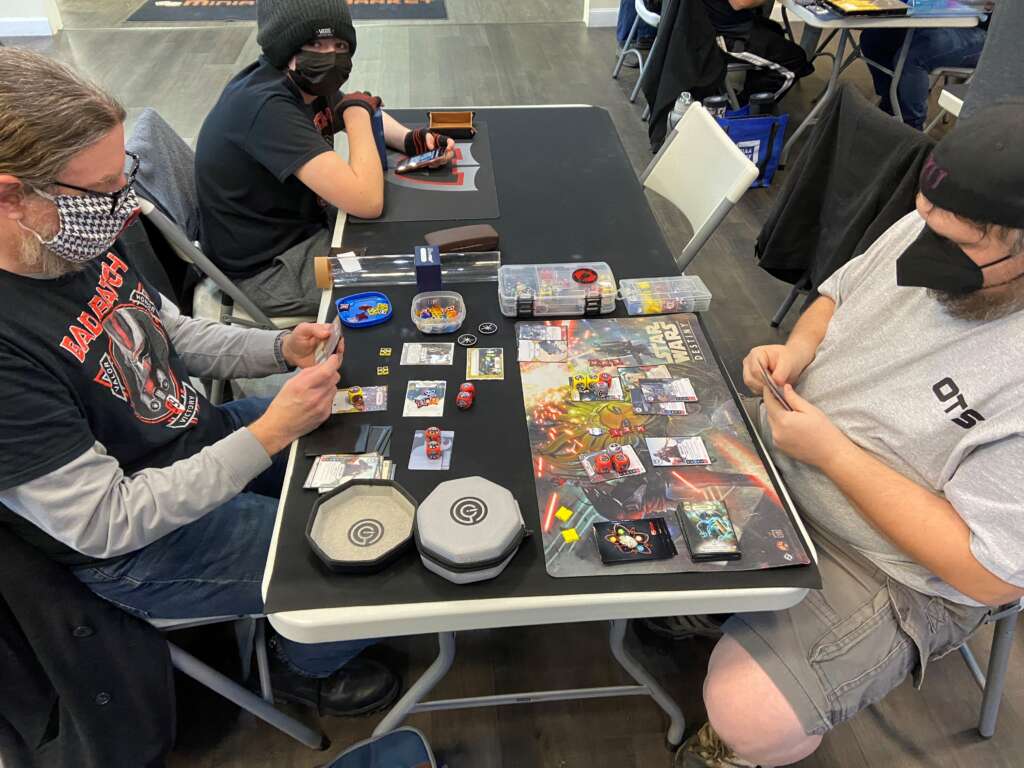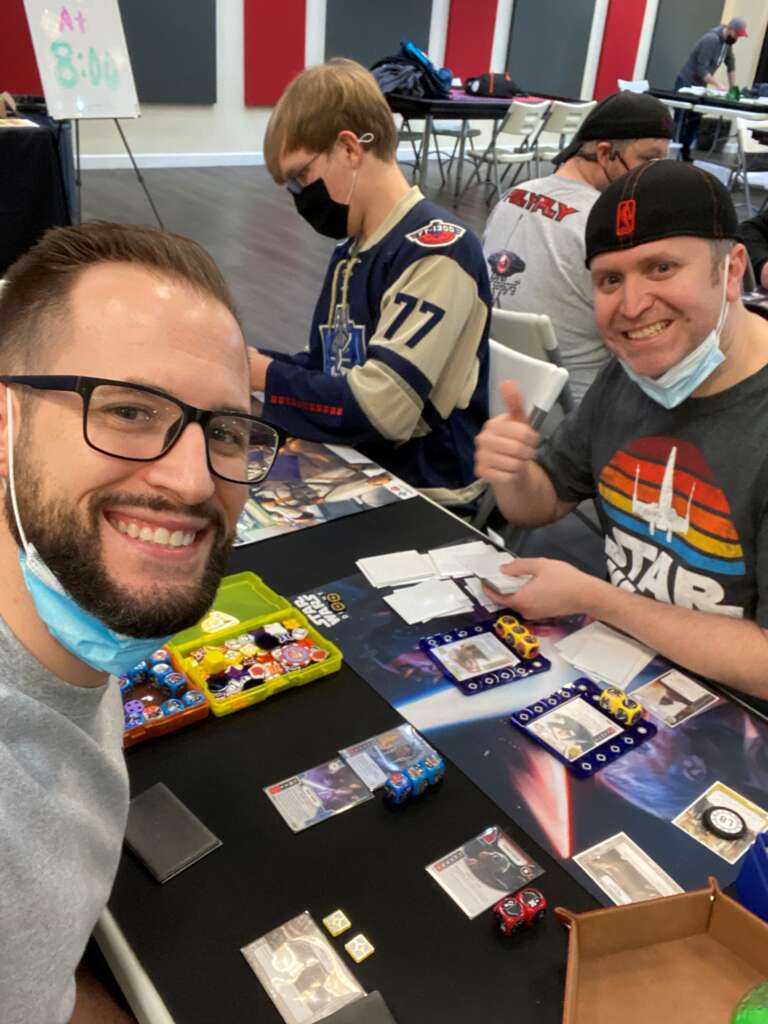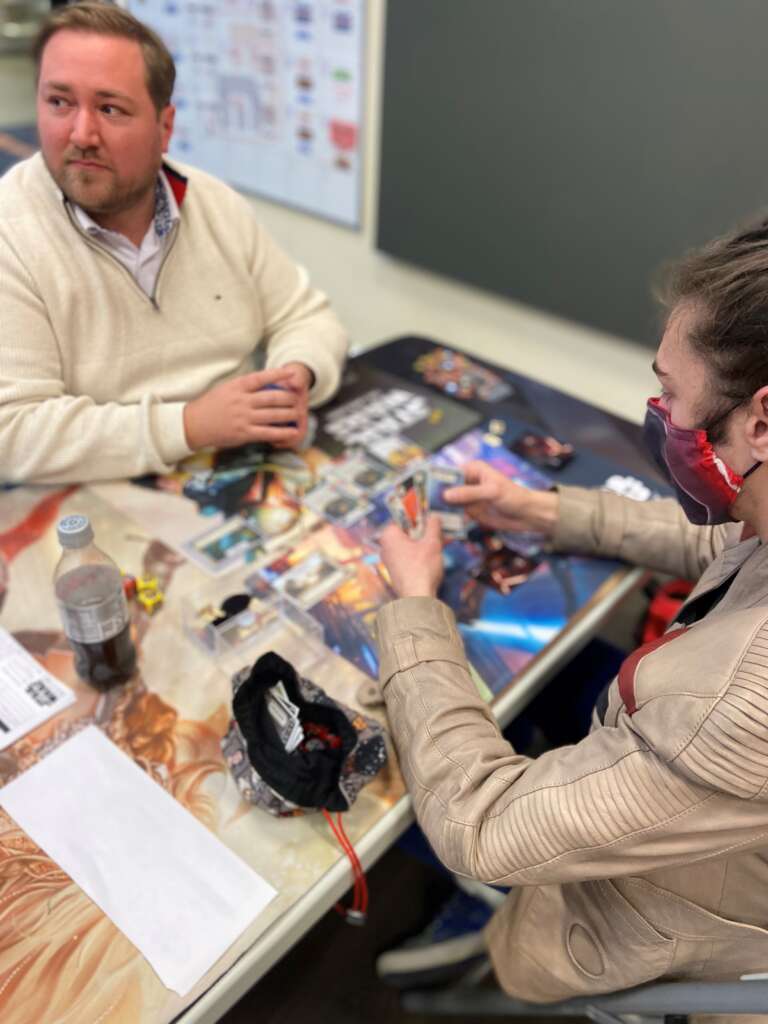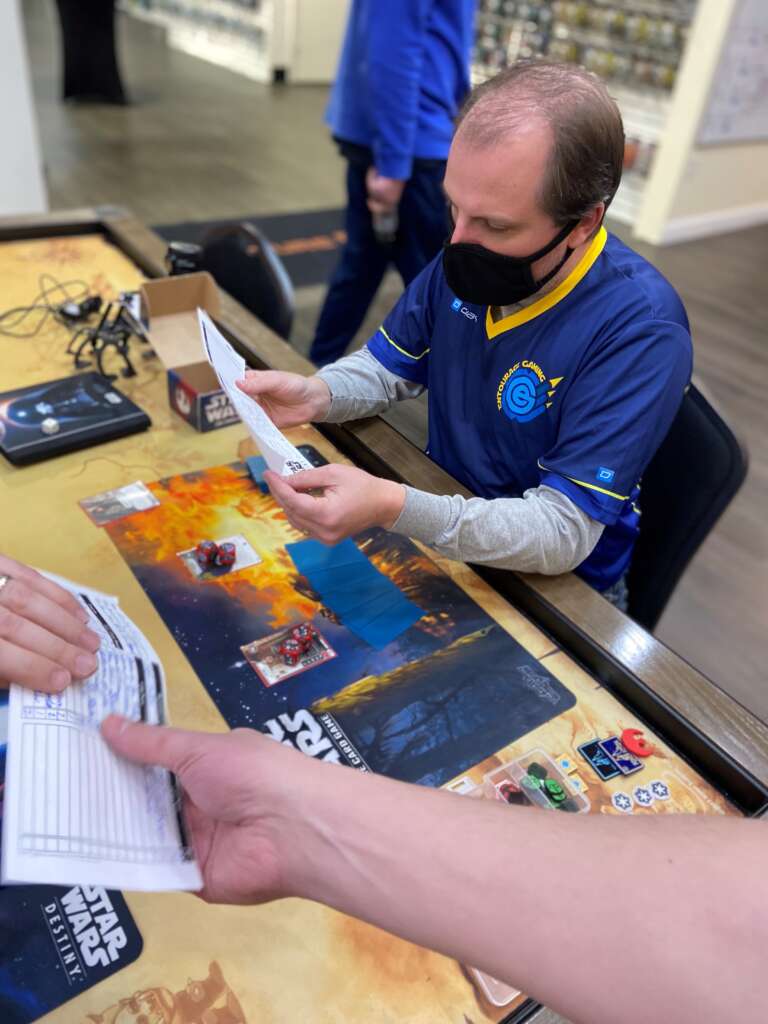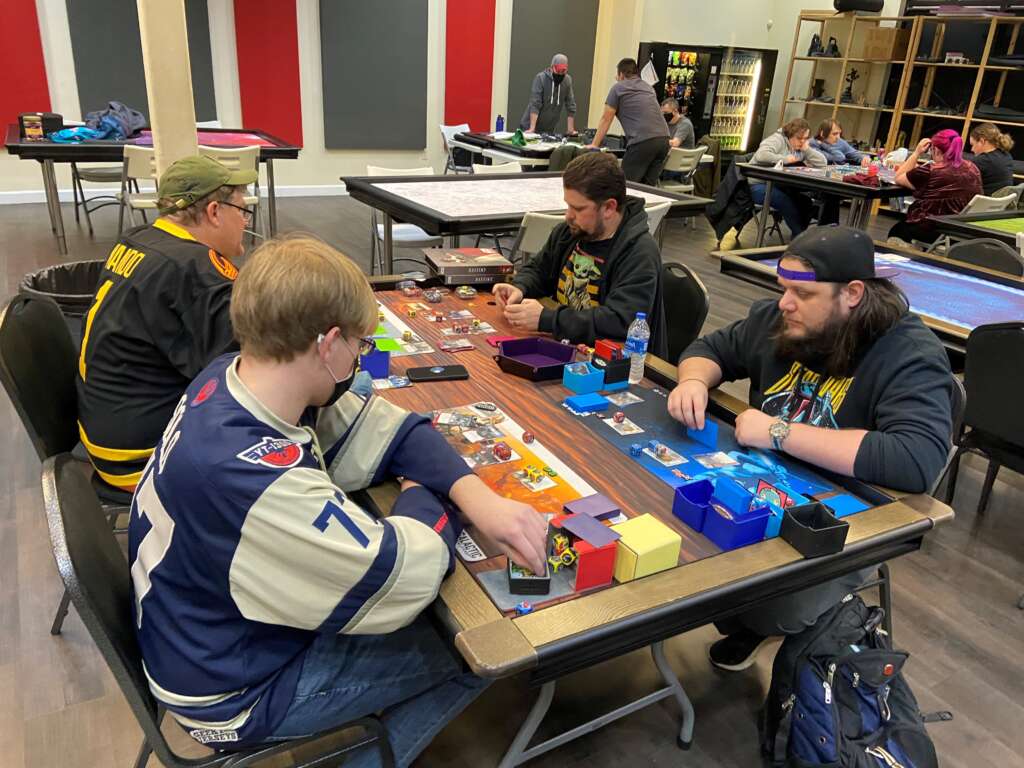 Match Streaming and Recording
The one and only polyfly was on site participating in the event but also running a rig he constructed just for streaming/recording matches. Wifi strength wasn't sufficient to broadcast at Miniature Market but many matches were still recorded and will be posted soon.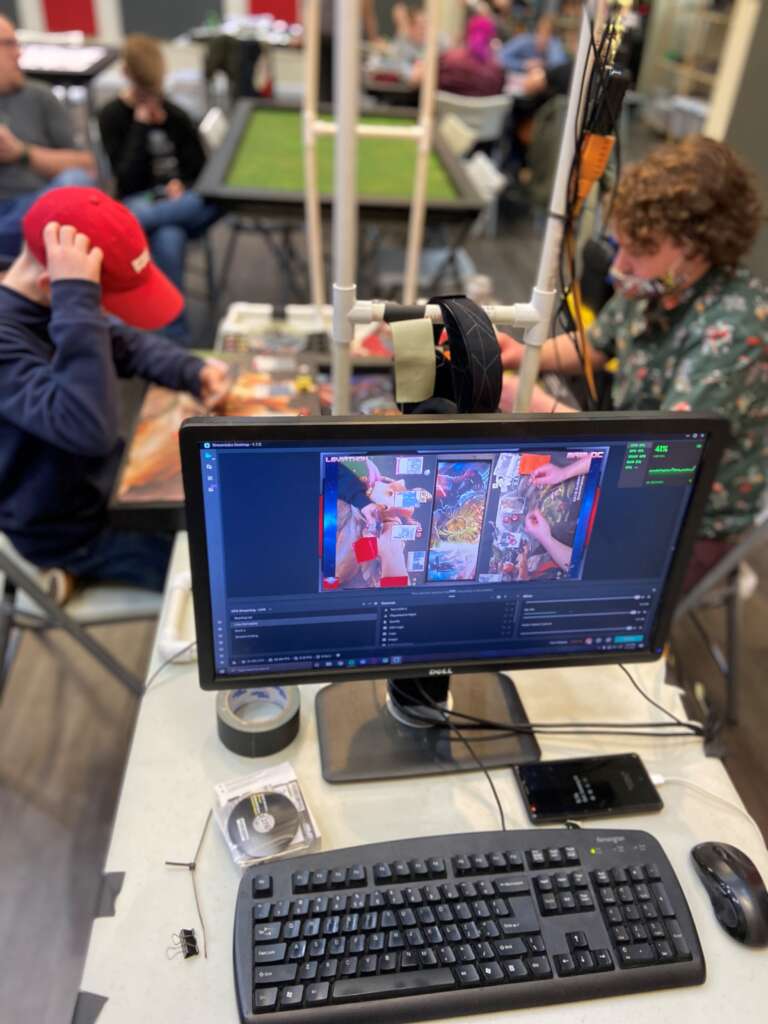 The Final!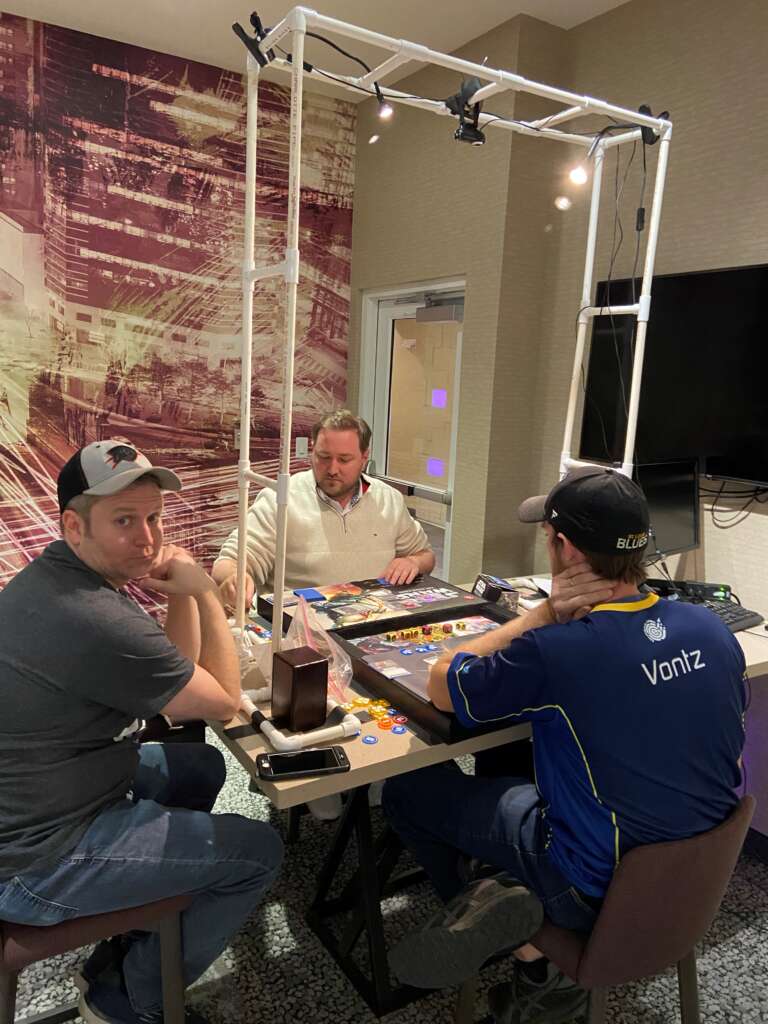 Miniature Market closed at 8pm CST, so we packed up and the FINAL was played at a nearby hotel. Wifi was strong enough to stream. Catch the majority of the match HERE.
Prize Support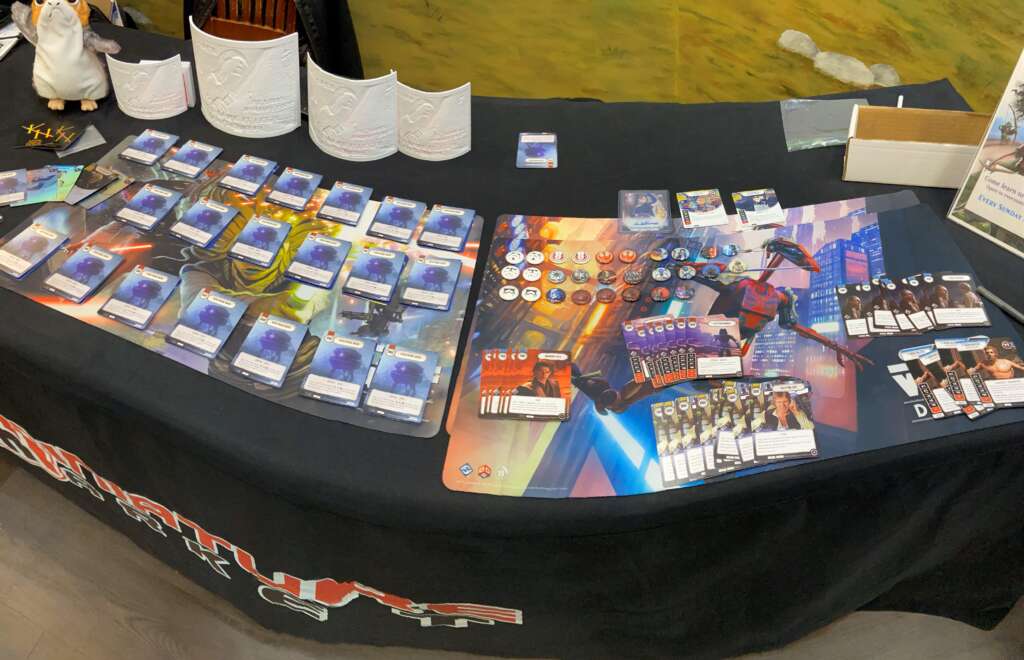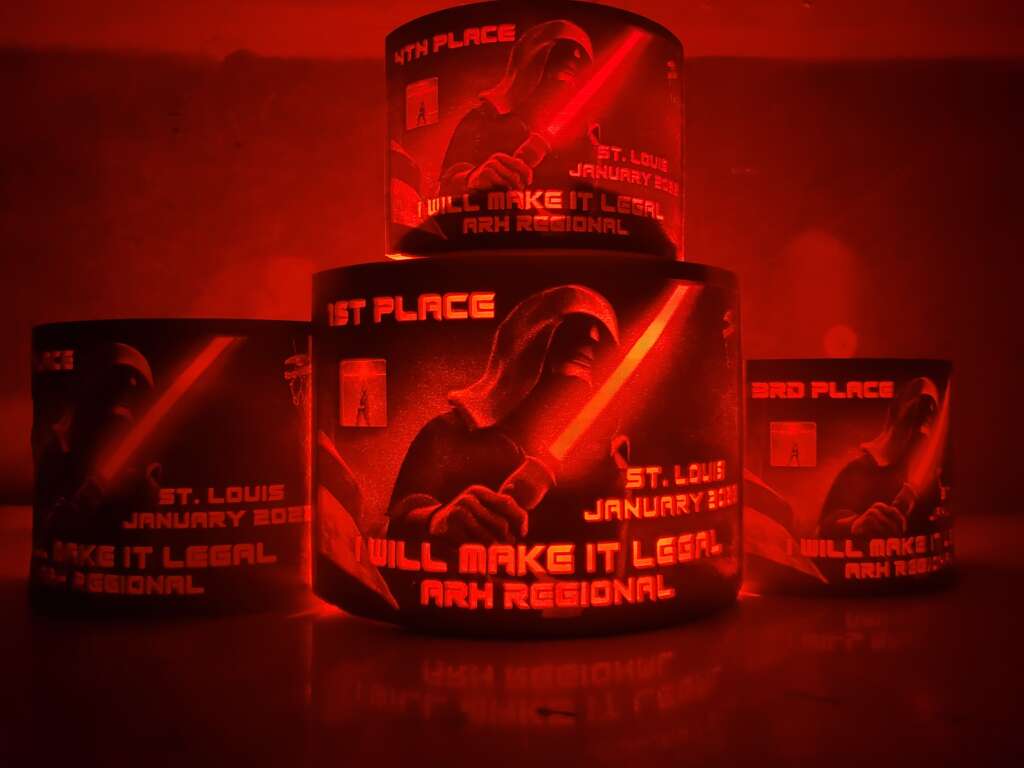 What's Next?
Adepticon is a go for late March 2022!
You can register for the convention at www.adepticon.org. After registering, our events can be found HERE.
Please search "Destiny" to see all three.
Want to host your own ARH verified event? Submit THIS FORM.
Support ARH On Patreon
ARH is a completely volunteer, non-profit organization with a single goal: To provide the best possible experience for the continuation of Star Wars: Destiny. If you enjoy our content, please consider supporting us on either Patreon or PayPal.
100% of your contributions will be used for prize support and direct costs to run ARH. We appreciate your support, and may the Force be with you!