A Renewed Hope is excited to be hosting our fifth Galactic Open series – the Ryloth Open on 25th and 26th February, 2023 on Tabletop Simulator (TTS)!
All 3 heats come complimentary with a spot gloss for participation, and a chance to earn more spot glosses just by playing games.
The tournament will be run from our Discord server.
Sign up details
Heat 1: 25th Feb, 6am US CDT / 12 noon UK time BST / 9pm Sydney
Participants get a Hera Syndulla spot gloss card
Hosted by: LandoWonka
Sign up here
Buy your ticket here
Heat 2: 25th Feb, 2pm US CDT / 8pm UK time BST / 5am Sydney
Participants get a Fifth Brother spot gloss card
Hosted by: LandoWonka
Sign up here
Buy your ticket here
Heat 3: 26th Feb, 11am US CDT / 5pm UK time BST / 2am Sydney
Participants get a Qi'ra spot gloss card
Hosted by: Majobasil
Sign up here
Buy your ticket here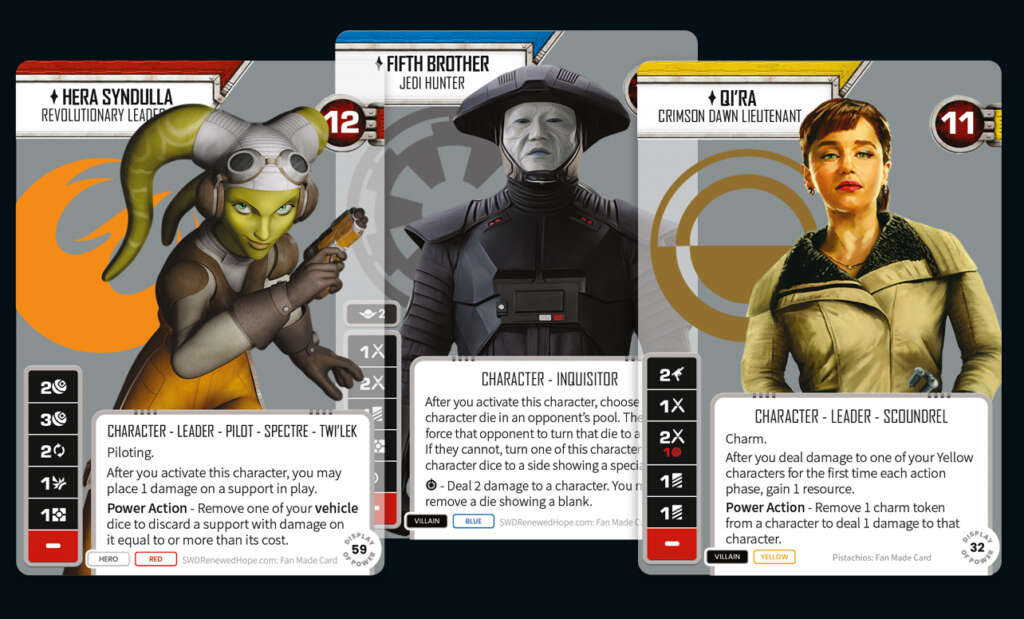 Entry Fee
$15 per event. You may play in as many events as you wish. Please sign up and purchase your ticket using the above links. Please add a note to your ticket purchase with your Challonge username to help us match up your payment correctly.
Earning Tickets
Each heat will consist of 6 rounds (Swiss format). Players will earn one participation ticket per match played, one ticket per win and two additional tickets per win above three.
Each game played (regardless of outcome): 1 ticket
1 win: 1 ticket
2 wins: 2 tickets
3 wins: 3 tickets
4 wins: 6 tickets
5 wins: 9 tickets
6 wins: 12 tickets
Note that tickets from wins are in addition to participation tickets. For example, going 6-0 in a GO will earn you 18 total tickets. 12 for your record, and 6 just for playing!
Redeeming Tickets
Ticket pricing:
12 Tickets – Characters
8 Tickets – Plots
6 Tickets – Battlefields
You can spend your tickets on the new spot glosses released for this event, or from our previous four Galactic Open events (subject to availability).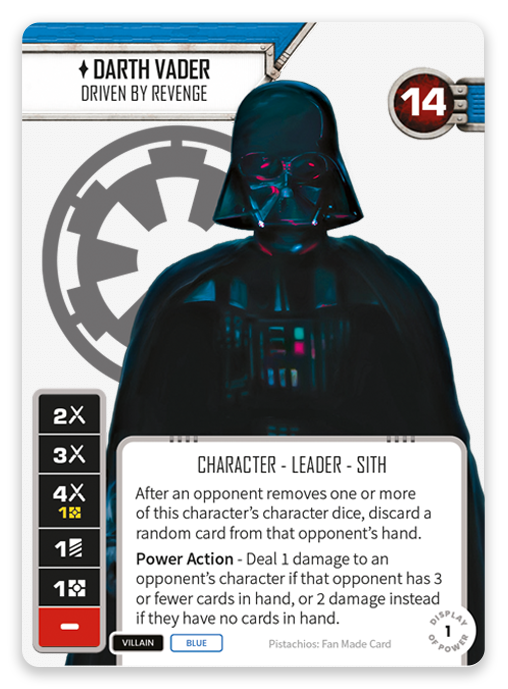 Follow the instructions HERE to redeem tickets.
Mailing Out Prizes
If you haven't already, please register an account here: https://swdrenewedhope.com/register
Or, if you already have an account, please be sure your profile/address information is accurate here: https://swdrenewedhope.com/my-account
We will cross reference our website to ensure prizes are mailed to your correct address. NOTE – going forward, an account on the ARH website is required to receive prizes!
We look forward to rolling some virtual dice with you on 25th and 26th February, 2023!
Support ARH On Patreon
ARH is a completely volunteer, non-profit organization with a single goal: To provide the best possible experience for the continuation of Star Wars: Destiny. If you enjoy our content, please consider supporting us on either Patreon or PayPal.
100% of your contributions will be used for prize support and direct costs to run ARH. We appreciate your support, and may the Force be with you!