Welcome to the official home of Organized Play for A Renewed Hope! Here you will find a full list of every official prize that has been made available throughout our events, along with information on how to redeem prizes.
Galactic Opens
Galactic Opens are quarterly competitive events where you can earn tickets just for participating. These tickets can then be redeemed for a set of prizes that will be exclusive to that event.
Each Galactic Open consists of 6 rounds, with ticket payouts following this structure (note that tickets from wins are in addition to participation tickets).
Each game played (regardless of outcome): 1 ticket
1 win: 1 ticket
2 wins: 2 tickets
3 wins: 3 tickets
4 wins: 6 tickets
5 wins: 9 tickets
6 wins: 12 tickets
For example, going 6-0 in a GO will earn you 18 total tickets. 12 for your record, and 6 just for playing!
Redeeming Tickets
Instructions for redeeming your tickets for prizes may vary by event, but you can find instructions on how to redeem your prizes below.
Here is the general pricing for each prize:
Spot gloss Character – 12 tickets
Spot gloss Plot – 8 tickets
Spot gloss Battlefield – 6 tickets
Canto Bight Open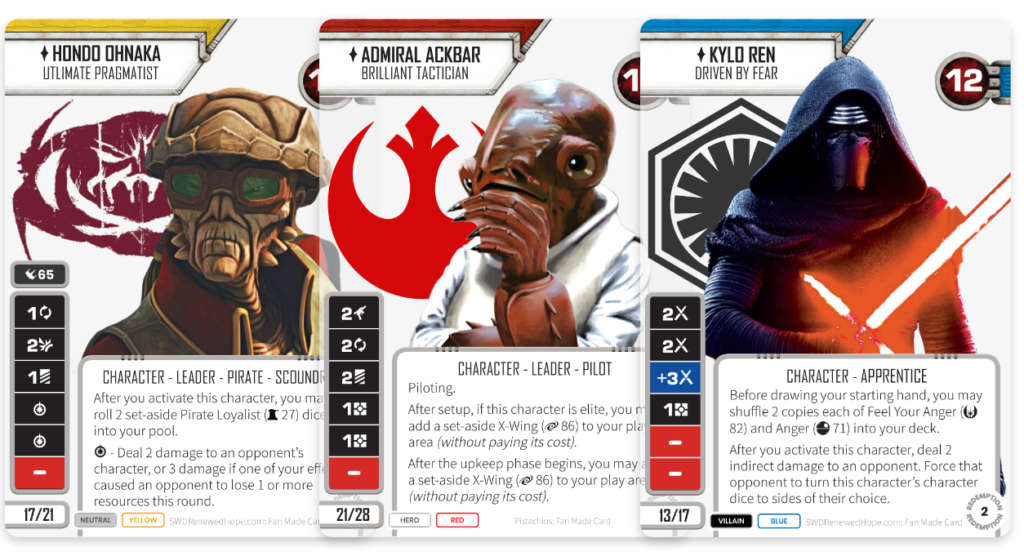 Process For Redeeming Canto Bight Prizes:
Note: Each player is allowed one order per event, so be sure to decide what you want prior to placing your order! If you're not sure yet, don't worry, you can keep your tickets to either spend on future event prizes or on this set or prizes next time ordering opens up.
Editor's Note: Please keep in mind this is the first time we're doing something like this. We're sure we'll experience issues, but we'll do our best to ensure everyone gets their prizes in a timely manner. We appreciate your understanding and patience!
First, click here to view your ticket balance based on your performance in the three CBO heats.
Next, click here to view a full gallery of the available prizes for the Canto Bight Open.
Once you know what you want, determine how many tickets you will be spending by checking the "Redeeming Tickets" prices above.
Provide us with your email address by filling out this form so we can keep track of how many tickets you've spent.
After filling out the form, you will receive an email with a link you can use to place your order. This is the step where you will choose exactly which cards you want, as well as provide your shipping address that we can ensure your prizes get to you safe and sound!
IMPORTANT NOTE: This run of prizes will be available for ordering until April 30th, 2021. If any remain after this date, they will be made available for purchase after future Galactic Opens.
View TicketsView CBO PrizesOrder Here
---
Support ARH On Patreon
ARH is a completely volunteer, non-profit organization with a single goal: To provide the best possible experience for the continuation of Star Wars: Destiny. If you enjoy our content, please consider supporting us on either Patreon or PayPal.
100% of your contributions will be used for prize support and direct costs to run ARH. We appreciate your support, and may the Force be with you!